Family Yoga Workshop Teenagers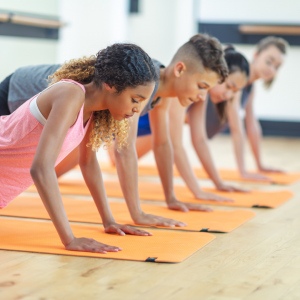 Click here to book a workshop by email
9th of September & 9th of December
15 to 16.30

Teenagers also need to spend quality 'hygge' time with their mum, dad or other famliy member(s).  Often times they need it more than they know or even dare to admit.  We will combine movement, breathing techniques, and relaxation.  This workshop invites you to enjoy time together without any distractions from the outside world, phones and other technology.  Spaces are limited and reserved on a first come, first served basis.  I have space for 8 mats.  Each workshop includes a yummy, plantbased, healthy & homemade snack after the yoga practice.
The workshop will be taught in English, Danish, or a combination of both depending on attendees.
Please note that snacks, with the exception of the snack provided at the end of the workhop, will not be permitted in the yoga studio.
Price: 175 kr per mat space booked.
Booking is essential.